These books by Thierry Vissac are yet unpublished in English
Soulrise – A Path of initiation into the strata of our being (English translation available)
Émergence de l'âme – Un chemin initiatique dans les strates de l'être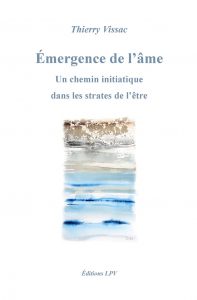 A day comes when a cry of the heart comes to awaken us out of the torpor and automatisms of our existence. We aspire to know the Mysteries of life. We do not just want to think about it anymore, we want to live it. This book is not theoretical. It describes an intimate journey in the strata of our being till the initiatory encounter with our soul. It is a question of truth for those who seek to know it by letting go of our beliefs and social masks. A new way to consider and accompany suffering and fear flows from it. A soul-to-soul dialogue becomes possible. The detailed presentation of simple exercises, born from direct experience, provides practical support in this emergence. It is about fulfilling our destiny and finding peace in an embodied spirituality.
January 2017 • 68 pages • 10,00 € • ISBN 9782914800334 • EAN 9782914800334
The Crossing – Three key steps towards liberation (English translation available)
 Traversée – Trois étapes clés pour une libération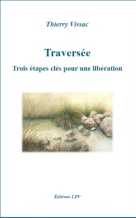 The Crossing describes with precision the method of self-accompaniment proposed by Thierry Vissac. This book responds to a request from readers to have a daily support manual allowing them to integrate autonomously the approach Thierry Vissac presents in his conferences. It is a practical and inspiring guide offering the possibility of liberation, in times of crisis as in the simplest moments of our existence.
January 2013 • 64 pages • 10,00 € • ISBN 9782914800259 • EAN 9782914800259
Spirituality without a past
Une spiritualité sans passé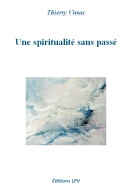 This book invites us to a radical, practical and salutary review of our beliefs in order to return to a spirituality without a past allowing us to see what's real, to realize who we really are, to know our desires, our motivations and our vocations, to evaluate the accuracy of our actions and choices as well as our human potential.
June 2011 • 96 pages • 10,00 € • ISBN 9782914800235 • EAN 9782914800235
Dialogues at the heart of the quest – From emotional prison to freedom of being
Dialogues au cœur de la quête – De la prison affective à la liberté d'être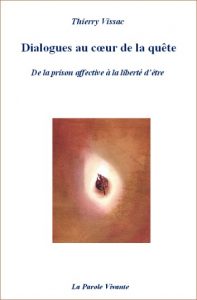 In the form of a dialogue, this book is about a journey of the soul in the human odyssey, its complications and discoveries, its confinements and awakenings, its mysteries and evidences. The author wishes that these few words leave a luminous trace in the consciousness of the readers illuminating the real traineeship/workshop of our existence: everyday life…

January 2010 • 143 pages • 12,00 € • ISBN 9782914800143 • EAN 9782914800143
Pathfinders for a New World – Invitation to a new civilization
Les éclaireurs du nouveau monde – Invitation à une nouvelle civilization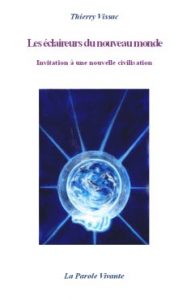 The mutation is inevitable. For today's man, the sustainability of the human race is in question. Nature will choose between our species and another possible, able to stand on a beautiful planet. To reinvent the world is not to engage in a revolution by seeking culprits to punish. An approach of self-knowledge is essential and putting priorities into perspective an absolute urgency.

July 2009 • 148 pages • 11,00 € • ISBN 9782914800136 • EAN 9782914800
The Ape on the Wise Man's Path – Pitfalls and Illusions of the Spiritual Quest
Le singe sur le sentier du sage – Pièges et illusions de la démarche spirituelle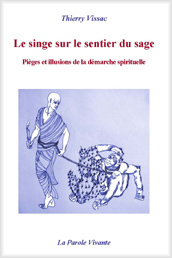 Tracing tracks from the affective to the spiritual quest, from non-dual walkabout to true welcoming, from the other as the sole source of love to a genuine friendship with oneself, from riveting fascination with models to love of what is… This book is already raising controversial lids and opening breaches into the fortress world of the most widespread spiritual beliefs. Although The Ape on the Wise Man's Path seeks to flush out readers from behind their entrenchments and confront them with their illusions, it does so as a supportive friend, placing helpful markers along the road to simplification.
August 2007 • 96 pages • 10,00 € • ISBN 9782914800112 • EAN 9782914800112
Neither Ape nor Wise Man – Tools for the workshop of everyday life
Ni singe ni sage – Outils pour l'atelier du quotidien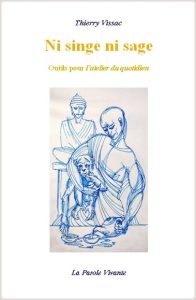 The texts in this book are presented as a succession of moments that can be applied by everyone in everyday life. These are simple tools that allow us to befriend our human condition while realizing our spiritual nature, a balance that has long been lost in the meanders of our various quests.
January 2007 • 50 pages • 9,00 € • ISBN 9782914800099 • EAN 9782914800099
Neither Monkey nor Wise Man or The Awakening of the New Man
Ni singe ni sage ou l'éveil de l'homme nouveau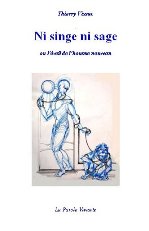 The author invites us to an exploration that leads us closest to ourselves, in the letting go of masks and the relief of being true, in the deep and loving acceptance of what is, carried by the simple joy of being alive and, by this exposure, of offering to the world the best of man.
April 2006 • 160 pages • 12,90 € • ISBN 9782914800082 • EAN 9782914800082
The French version of the following book is out of print and available only in PDF format (to be read on screen or printed)

Race Over – The Ultimate Dialogue
À Bout de Course – L'ultime dialogue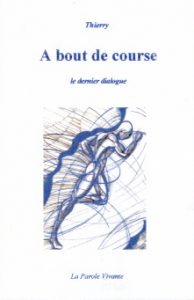 The book takes the form of a dialogue between a spiritual seeker and a person to whom he turns for help. Intimate and profound, the exchange covers the eternal questions of someone searching for himself. The incisive answers cut through the searcher's closed and painful universe, inviting him to abandon his race rather than accelerate it. The book is an invitation to peace, simplification and an awakening to what is already intimately present within us but distorted by beliefs and expectations.
January 2002 • 240 pages • 9,00 € • ISBN 9782914800211 • EAN 9782914800211